tracking corona virus using react.js
Published on 03 Apr 2020
this article explains about reactjs.
in this tutorial i will use api from https://api.kawalcorona.com/indonesia , this is from ethical hacker indonesia.
firstly we need to create our reactjs project
after finish , we need to install reactstrap so our web app will look nicer
open App.js inside ./src/App.js
we need to import everything we need from reactstrap
and change from function App() to class App extends React.Component , so our code will look like this
now we have to store the api url and an array to a state.
to call the api i use fetch inside componentDidMount()
now , we need to create another state called loading so the web will show something till the url give us full response , so i add loading on state and set it on componentDidMount , our code will look like this
and create return for loading inside render()
now we need to show all the data , we can use Card from reactstrap to make it looks more friendly
full code :
and this is our website will look like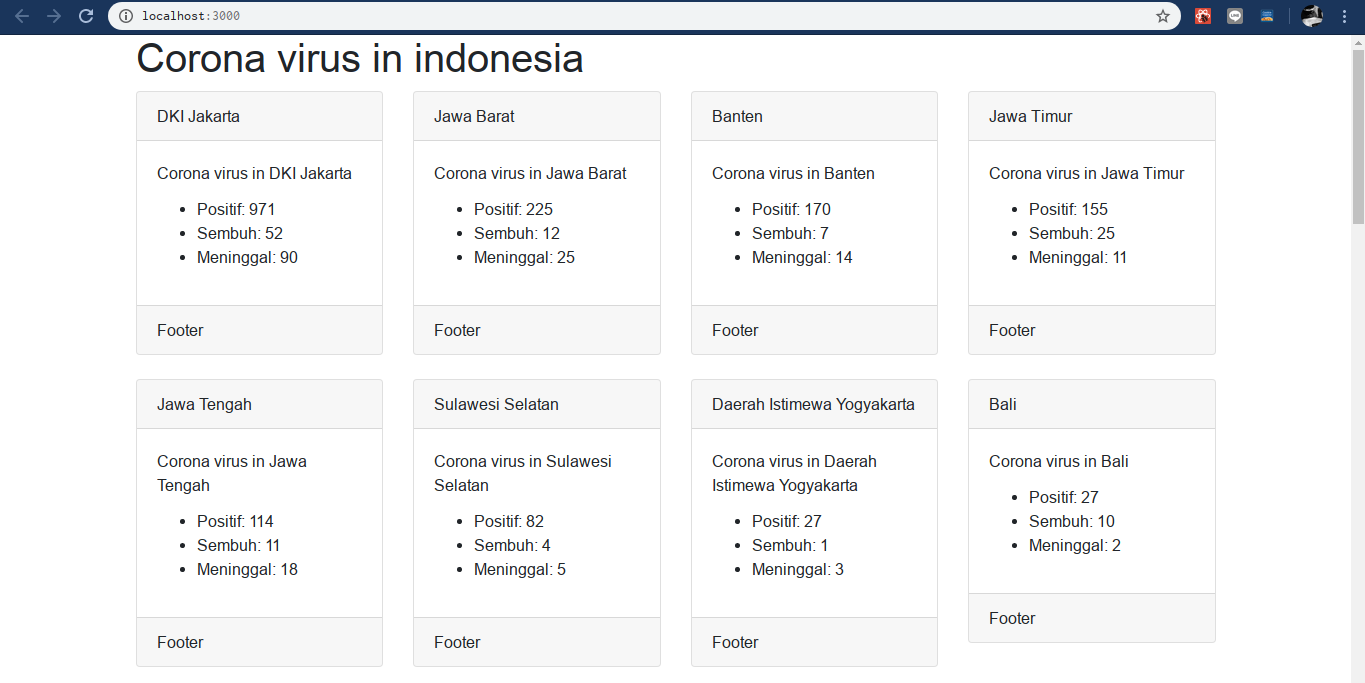 you can download my code here